Email Delivery Neutrality Gone Forever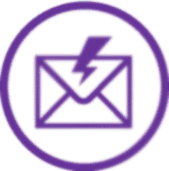 Delivering email newsletters to their clients has become a problem for smaller companies. The cause is the absense of email neutrality; the emerging tier system for classing email senders. Large corporations, like yahoo and Microsoft, have formed a top tier of email senders, and the small companies have been relegated to the bottom tier.
The struggle for email neutrality has been fought for years as email senders, like the small company newsletter authors, have fought to be included into the increasing number of email accreditation bodies. The struggle has been fought and ultimately lost.
Spam has forced several tiers of email senders onto the internet infrastructure. ISPs increasingly clear email based on not just blacklists like spamhaus.org, but also on white lists (or private accreditation organizations). The latest email accreditation list has been added by Goodmail, another email accrediation provider Goodmail Adds 15 ESP Partners
Goodmail, the e-mail accreditation provider generating controversy through its partnership with AOL, has signed up 15 new e-mail service providers to implement its CertifiedEmail service, including BlueStreak, Acxiom Digital, e-Dialog, Epsilon Interactive, ExactTarget, Harte-Hanks Postfuture, Responsys, Yesmail and Zustek.

On the receiving side, besides AOL, Goodmail is expected to be implemented soon by Yahoo, though no details have been shared.

The reputation space is wide open, with differing methodologies competing to see which can gain ground. Goodmail's per-message fees strike some as the equivalent of e-mail postage, and has legislators and special interest groups whipped into a frenzy. Other reputation providers, like Habeas and Return Path, take a more services-based approach, helping providers improve their sending practices instead of paying to send mail. Which one of these methods will work best? Or will each find its own niche? Let me know what you think in the comments, or drop me a line at kevin-at-clickz-dot-com.
Nowadays large corporate marketing departments can buy good delivery of their mailing lists, whereas smaller company mailing lists do not get through.